Claim My FREE eBook
Sign up for the ZondervanBooks Weekly email newsletter and gain immediate access to our FREE eBook, Boundaries for the Holidays, written by Dr. Henry Cloud and Dr. John Townsend, co-authors of The New York Times bestselling book, Boundaries. This resource is filled with advice and answers to help you overcome relationship issues that almost every family encounters during the Holiday seasons and any family gathering.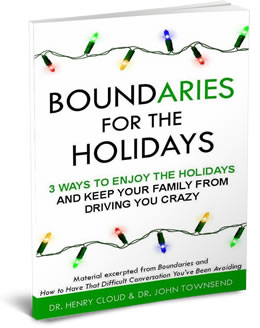 You will learn how to:
Confidently voice your thoughts and decisions when planning and attending family gatherings.
Deal with awkward relatives or unpleasant behavior.
Set beneficial boundaries when your family gets too close for comfort.
The holidays are meant to be a joyous time that includes parties, vacation from work, and family fellowship. For many people, though, the holidays bring uncomfortable conflict and unpleasant conversations that strain relationships. This nine-page resource is designed to help you navigate these situations and maintain your peace and joy.
The ZondervanBooks Weekly showcases new and upcoming books and provides encouraging articles, free excerpts, free video curriculum sessions, free audio samples, and more. You may also subscribe to the Boundaries Weekly email newsletter if you haven't done so yet.
Bonus ... Sign Up Now & Get 2 MORE eBooks FREE!
That makes 3 FREE eBooks. The Boundaries Sampler eBook contains 7 excerpts from the life-changing Boundaries book series by New York Times bestselling authors Dr. Henry Cloud and Dr. John Townsend.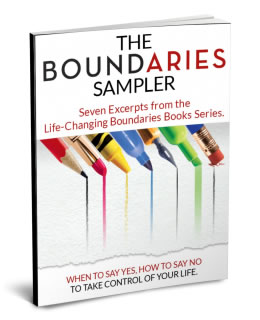 In addition to The Boundaries Sampler eBook, you will also get a FREE copy of the Boundaries Kickstart Guide, a companion to the New York Times bestseller Boundaries. This 17-page guide covers special reading selections from Boundaries and offers insightful "Questions for Reflection" to walk you through five steps to build healthier relationships. (Note: a copy of Boundaries is required to use the guide as designed.)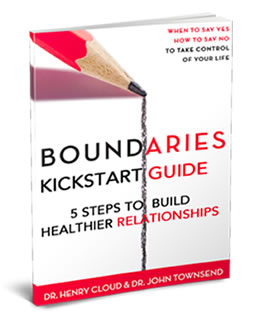 Download My Free eBooks Now!
By submitting your email address, you understand that you will receive email communications from HarperCollins Christian Publishing, Inc. 501 Nelson Place, Nashville, TN 37214. You may unsubscribe from HarperCollins' Christian Publishing's emails at any time. If you have any questions, please review our Privacy Policy or email us at yourprivacy@harpercollins.com.