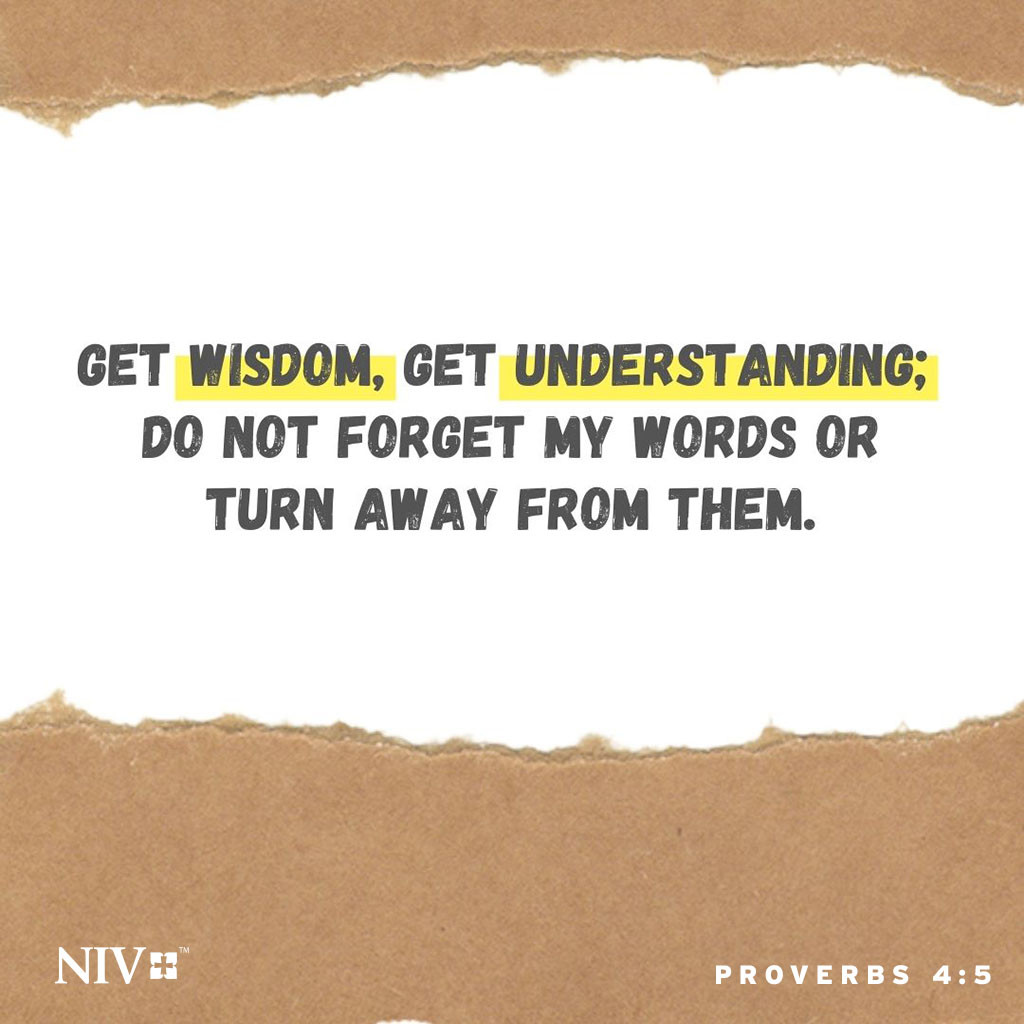 5 Get wisdom, get understanding;
do not forget my words or turn away from them.

Proverbs 4:5





NIV Daily Devotional
Sign-up to receive an NIV Scripture passage and insight every day in your inbox! Each day's devotion is drawn from an NIV study or devotional Bible offering variety as you explore the Word each day.






Featured Product



The Story

Read the Bible like a novel in The Story. The Story sweeps you into the unfolding progression of the Bible in 31 accessible chapters.



Looking for more inspiration from God's Word?



Sign up for our weekly NIV blog email and get our latest article every Monday.
Copyright © 2023 by HarperCollins Christian Publishing