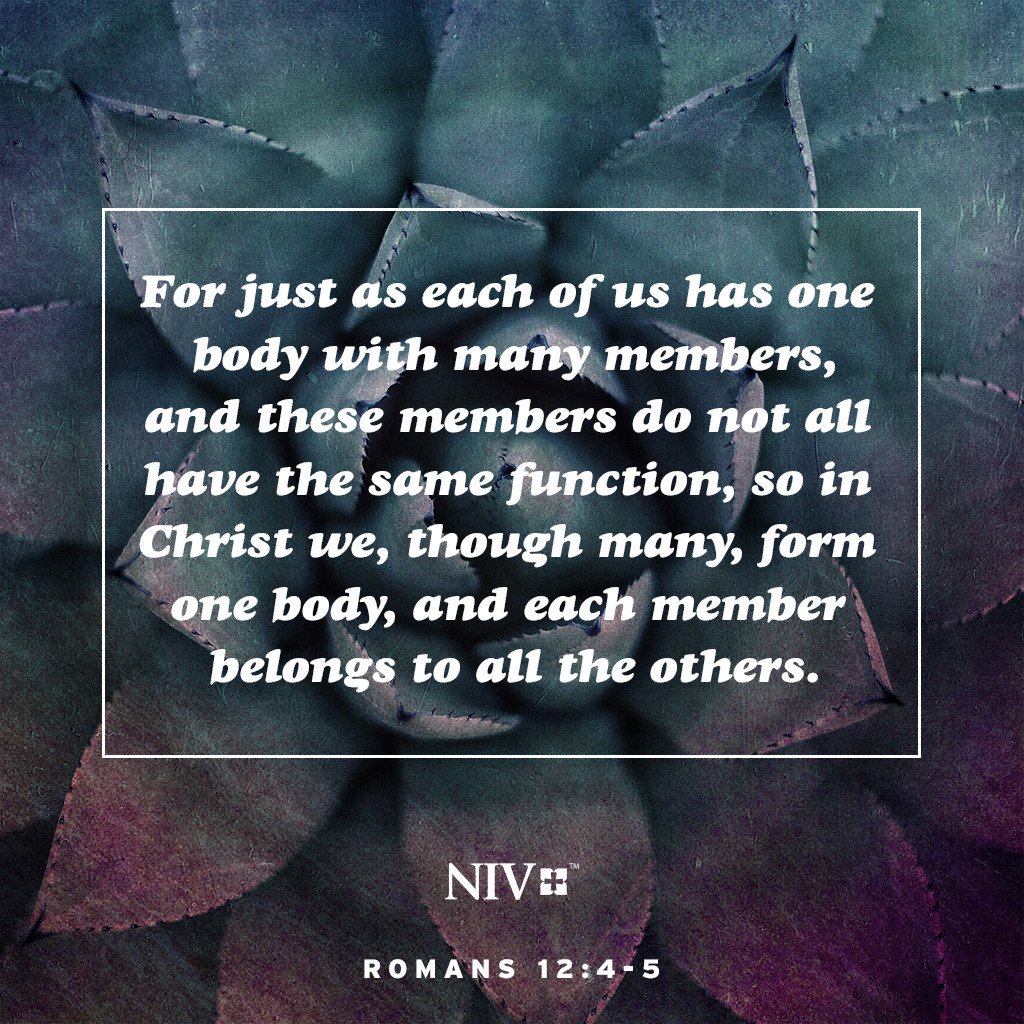 4 For just as each of us has one body with many members, and these members do not all have the same function, 5 so in Christ we, though many, form one body, and each member belongs to all the others.

Romans 12:4-5





Accessible Insights for Faithful Living
Click
here
to learn more about the author, editors, and download your free sample from Genesis!



Featured Product



NIV Grace and Truth Study Bible



Dr. R. Albert Mohler, president of Southern Baptist Theological Seminary and one of the foremost voices for evangelicals worldwide, heads up the editorial team for the NIV Grace and Truth Study Bible.The warmhearted and faithful notes will provide first-time Bible readers reliable guidance while simultaneously nourishing veteran students of the Word with fresh insights.



Looking for more inspiration from God's Word?



Sign up for our weekly NIV blog email and get our latest article every Monday.
Copyright © 2023 by HarperCollins Christian Publishing