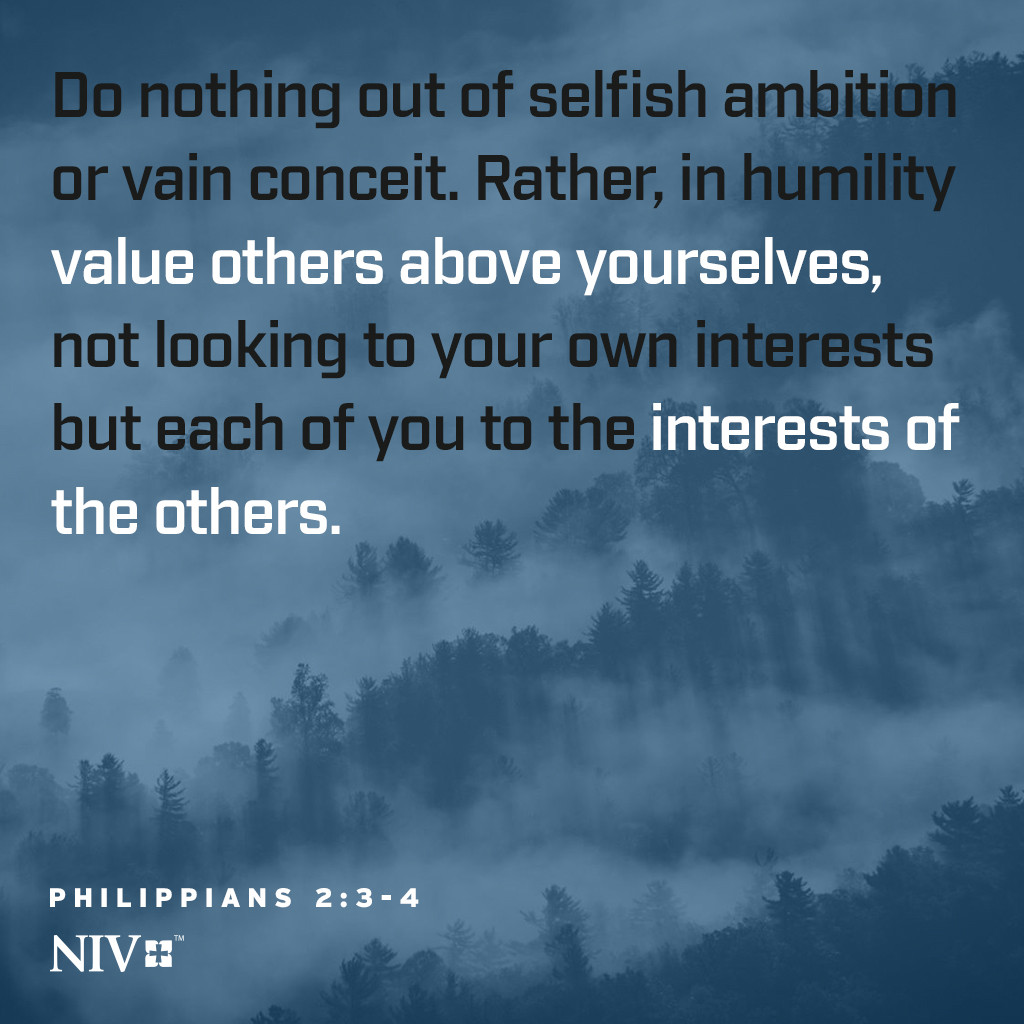 3 Do nothing out of selfish ambition or vain conceit. Rather, in humility value others above yourselves, 4 not looking to your own interests but each of you to the interests of the others.

Philippians 2:3-4





Watch the Video!
Why do we need God's Encouraging Word? Find out in this video!






Featured Product



NIV Lucado Encouraging Word Bible

The NIV Lucado Encouraging Word Bible features the inspirational teachings of trusted pastor and author Max Lucado—including dozens of brand-new "People of the Word" biographies—in a beautiful full-color design.
Copyright © 2021 by HarperCollins Christian Publishing