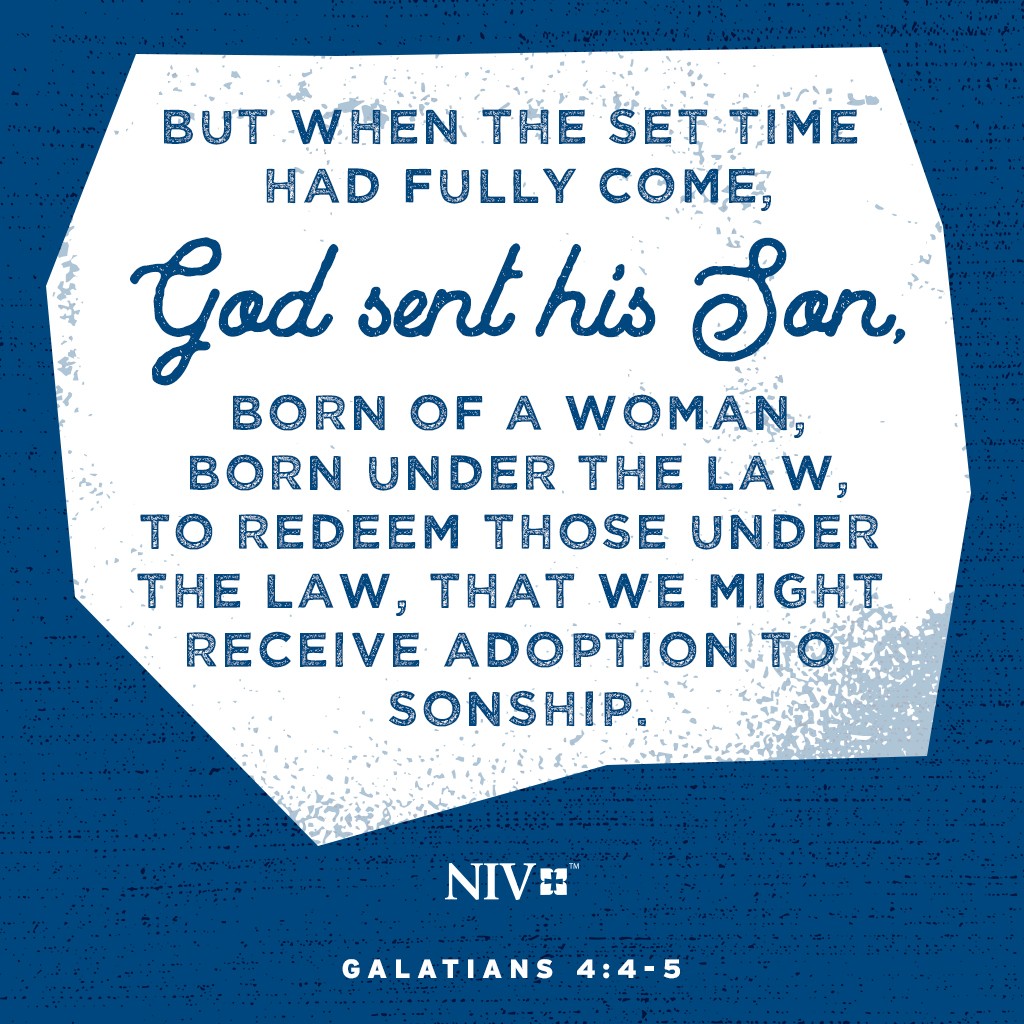 4 But when the set time had fully come, God sent his Son, born of a woman, born under the law, 5 to redeem those under the law, that we might receive adoption to sonship.

Galatians 4:4-5





Free Sampler!
Get an inside glimpse of the NIV Our Family Story Bible when you click here!



Featured Product



NIV Our Family Story Bible



Make faith-filled memories with your family. With a modern look and helpful hints for documenting the Bible's impact on your family, this NIV Bible is carefully crafted to store the precious legacy of your family.
Copyright © 2020 by HarperCollins Christian Publishing