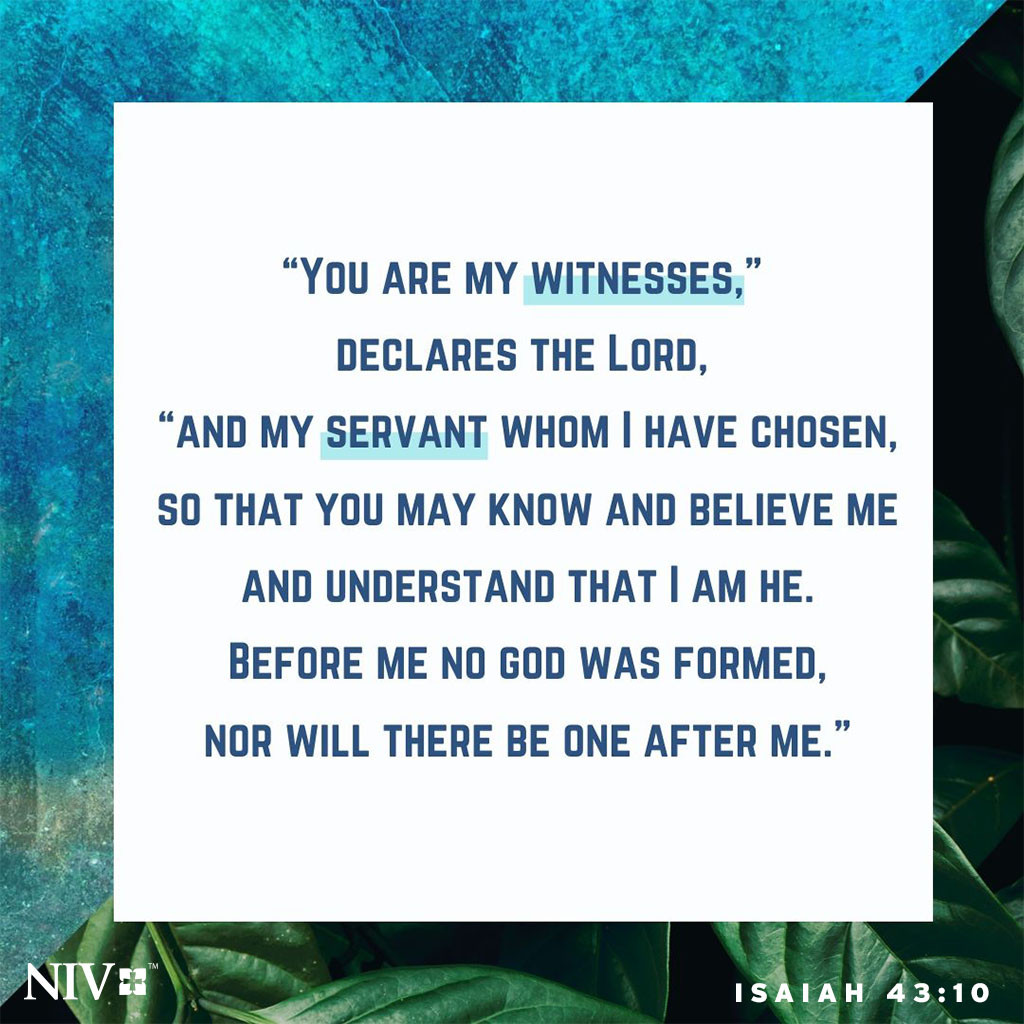 10 "You are my witnesses," declares the Lord, "and my servant whom I have chosen, so that you may know and believe me and understand that I am he. Before me no god was formed, nor will there be one after me.""

Isaiah 43:10





See for yourself!
Watch this short video to learn more about this incredible Bible!






Featured Product



NIV Artisan Collection Bible

Exquisite from the inside out, the NIV Artisan Collection Bible invites you to journal or draw alongside Scripture while delighting in the beauty of the floral cover, designed to reflect the beauty of the world around us.



Looking for more inspiration from God's Word?



Sign up for our weekly NIV blog email and get our latest article every Monday.
Copyright © 2023 by HarperCollins Christian Publishing